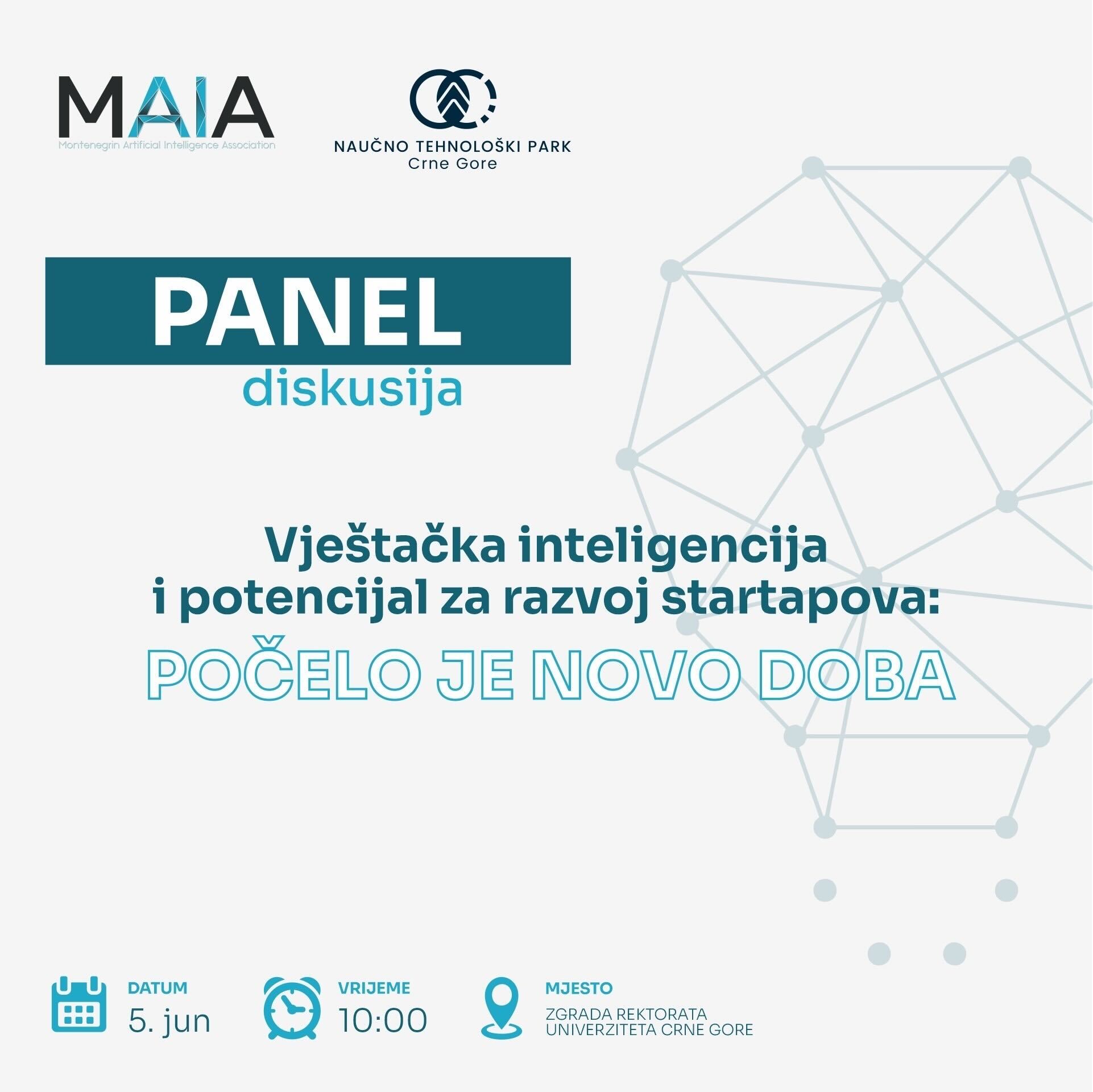 Are you interested in the future of artificial intelligence and the development of AI startups?
Join us at the panel "
Artificial intelligence and the development of startups: A new era
", organized in cooperation with the Montenegrin Science and Technology Park NTP and the Montenegrin Association for Artificial Intelligence MAIA.
The event will bring together a diverse group of panelists with expertise in the fields of artificial intelligence, entrepreneurship and innovation, who will discuss the topic in more detail:
📌 Velibor Bošković, NTP CG
📌 Kosta Pavlović, UCG
📌 Ana Ašanin, SPECTRO
📌Blažo Crvenica, UHURA
Moderator: Katarina Kovačević, marketing menadžer, Naučno-tehnološki park CG
The panel will present their views on this topic, talk about the potential for the development of AI startups, innovations, and there will also be an opportunity for participants to ask questions and participate in discussions.
➡️ Ensure your presence at the event by
registering via this link: https://forms.gle/ecGmEhk1vjriBsFC7
📅 5. June 2023. (Monday)
🕙 10.00h
📍 University of Montenegro Rectorate Building, Blue Hall
⏳ Applications are open until 02. June, 12.00h